In order to enjoy your music or to be able to communicate with other motorcyclists while taking a ride on your bike, you need to have a Bluetooth connection in your motorcycle helmet.
However, it can be quite complicated and difficult to add Bluetooth to your helmet. Hence, you need to learn the steps in order to make that connection.
Let's take a step-by-step look at how to add the Bluetooth connection to your helmet.
Quick Summary
---
By the end of this article, we will take a look at:
How to add Bluetooth to your motorcycle helmet
Factors to consider for installation
Important features of Bluetooth headsets
Let's go through it.
How to Add Bluetooth to Your Motorcycle Helmet?
Many motorcycle helmets come with in-built Bluetooth that helps you listen to music, communicate with other motorcyclists, and access GPS.
However, not everyone can afford those helmets due to their high costs. This is where you can try to install Bluetooth in the helmet yourself and save enough cash for yourself.
To install Bluetooth in your helmet, you can follow two methods. These methods depend on what type of helmet you have.
So let's take a look at these methods in detail.
Installation Without Exterior Cuts
This method will be suitable only when the helmet has an in-built system for communication. With this method, no cuts or drills will be required. It will only make changes within the interior.
The steps for installation with this method are as follows:
Preparation of the headset
First, you will need to choose the headset that you want to install in your motorcycle helmet. You should choose the headset based on a few important features. To make the mount easier, remove the cushioning from the headset.
Preparation for mounting
For this, you will need to first mark where your ear will always be positioned whenever you wear the helmet. Now you can either cut the cushioning or remove it whole. This way there is space to fit the helmet well on your head.
Now put the headset next to the sockets and pass the wire through the existing channels. With the wires in place, add the cushioning back and the helmet is now ready.
Installation With Cuts
This method will be useful when your helmet is plain and does not have any in-built communication channels. 
For this, you will have to make cuts and alterations to both the interior and exterior, to ensure the Bluetooth fits.
Unpack headset
The headset you have chosen based on some key features would have to be removed from the packaging first in order to analyze them. Then, to easily dismantle the headset, you can unscrew them.
Dismantle headset
With the headset unscrewed, you can now dismantle them. Remove the wires after the cushioning is removed and keep the placement of wires noted. After the headset is dismantled, it is ready for mounting.
Preparation for mounting
After you have determined the position in which you will mount the headset, make a hole to pass the wires. For ease, remove the cushioning so you can put it back later.
Headset mount
In order to assemble the Bluetooth headset, you need to put the wires through the hole you made in the helmet. For firm connection, soldering might be required. Before putting the cushioning back, make sure the headset is working. Now glue the headset and it is good to go!
Factors to Consider for Installation
The main aim of this whole process is to ensure you can have a Bluetooth connection in your simple helmets in a much less costly but beneficial way if you cannot afford the helmet with pre-installed systems.  
To ensure this, you have to consider some factors. Let's take a brief look at these factors.
Cost of Installation
Motorcycle helmets that come with already installed Bluetooth channels can be an expensive option. Due to this, you have to ensure that the cost of installation is less than the cost of buying the pre-installed one.
Follow the Procedures
The whole point of the process is to successfully install and use the connection. There will be no point in a helmet that is destroyed and doesn't work. Thus, you have to follow the steps properly and thoroughly to not mess up.
Proper Tools
Lastly and most importantly, you need to prepare the tools that you will need to carry out the installation. You need to examine properly what you will need and arrange the material before you start working. This way the whole process can go smoothly.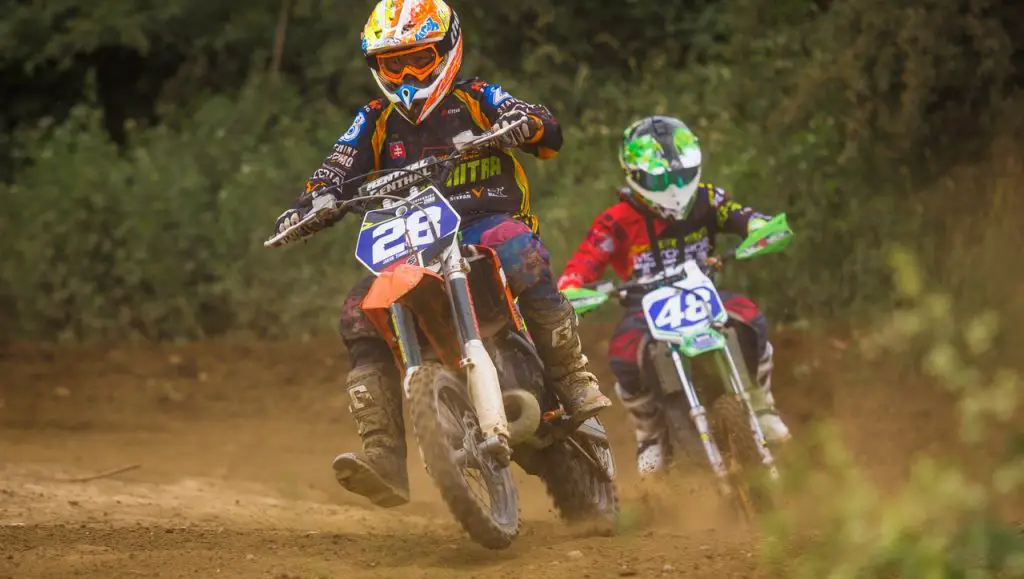 Important Bluetooth Headset Features
We have discussed how to install Bluetooth headsets in motorcycle helmets and what factors to consider when installing them. However, it all starts with the choice of Bluetooth headsets.
It is important to choose the right headsets with the right features that will be satisfactory for you. These key features will help determine the value for you so you can make the best choice of purchase accordingly.
Let's get into these key features.
Quality of Sound
The most important of any kind of headset is the output it delivers. The sound quality needs to be top-notch and on par with good models.
Before you buy the headsets, you need to check if the sound is crisp and has a good texture. Only then should you make the purchase.
Battery Life
When riding a motorcycle, the charging should be able to last. The battery life should be good enough that it should last several hours on a full charge, especially for long rides.
Reliability
When you make a purchase without research, it can lead to inconsistent or regrettable outcomes. Headsets with the poor build can prove to have bad durability.
Furthermore, the warranty for the headset also matters. You need to check if there is a good warranty for the headsets you have chosen. This adds more reliability and quality to the purchase. If all else fails you can get a Bluetooth helmet instead.
Wrapping It Up…
All in all, the installation of Bluetooth headsets in your helmet on your own is a much better and more economical option if you cannot afford expensive helmets with an in-built connection.
When making any changes to the helmet, you have to take some factors into consideration to ensure that the whole process remains less costly rather than more.
We hope this guide was helpful, if there's anything further you would like to know, do let us know in the comments below. CLICK HERE for more how to guides.