Helmets save our face and head, and they make us look cool too but where did they come from?
In the early 19th century, motorcycles became popular, but as users and speeds increased, motorcycle accidents increased as well.
The helmet was not invented along with the motorcycle, but as the saying goes, necessity is the mother of invention.
As a result of the nature of the accidents, they proved to be so dangerous since they involved primarily the head and face containing the most vulnerable organs of the body such as the brain and eyes.
Quick Summary
---
You will find all the information you need in this article, which includes:
Invention of Helmets
The popularity of helmets among civilians
The Advent of Safer Helmets
Obligation on Use of Helmets
Innovation of Full-Faced Helmets
Innovation of Dot Approved Helmets
Today's Safe Motorcycle Helmet
FAQs
Without further delay, let's get you started. 
Invention of Helmets
In 1914, Eric Gardner invented helmets. He used to work as a medical officer in England. While there, he witnessed several accidents of motorcyclists, mainly involving head injuries. 
He along with Mr. Moss of Bethnal Green sketched a canvas and produced a shellacked headpiece.
They made sure to make it stiff enough to protect an individual's head from blow, trauma, or fall. Furthermore, the helmet was designed in a way that it can bounce off any projection during the accident and focused on its smoothness. 
Helmets were made up of leather which protected motorcyclists against the cold as well. 
Despite some safety advantages, they failed to provide the same amount of safety as shock-absorbing modern helmets do.
He took this idea to Isle of Man TT, racing events. He convinced the organizers about its importance.
Organizers found his idea of saving racers from the most dangerous and fatal accidents quite compelling, so they made wearing helmets mandatory in their events. Since then, there was a dramatic decrease in the number of head injuries among motorcycle riders as a result of this revolution.
Unfortunately, this success didn't make it to the outside of the racing world. Civilians found it very skeptical and odd to wear helmets and the lawmakers not made it mandatory to wear them.
The Popularity of Helmets Among Civilians
Circumstances began to change when a renowned T. E. Lawrence (known as Lawrence of Arabia) died due to a fatal accident.
The incident occurred when Lawrence was on Brough Superior SS100 on a road near Wareham. 
He flew over to the handlebars while avoiding two motorcyclists in front of him. He was not wearing a helmet and suffered serious head injuries which led him to death after the six days of the incident.
Lawrence was kept under high professional doctors but unfortunately, he couldn't survive. 
One of his medics, Hugh Cairns who was a young and talented neurosurgeon, was very moved by his tragic death. So he went into the research on the cause of his death. 
Cairns realized that his head injuries had not occurred if he was wearing a helmet. This made him understand the importance of wearing helmets while riding a motorcycle. 
After that, he published his own report on this subject in the British journal, where he highlighted the life-saving feature of wearing helmets.
During the second world war, the British army made it mandatory for their military riders to wear helmets, which were made up of cork and rubber. This resulted in the minute popularity of motorcycle helmets.
The Advent of Safer Helmets
In 1953, Professor C.F. Lombard, from the University of South California invented the first helmet used for high-speed bikes.
He has noticed that as speed increases more and more, the death rate also rises. He designed a helmet with a tough outer coat and double-layer padding. 
The helmet provided more protection than previous models. This is due to its shock-absorbing properties served by the middle layer of foam in the helmet 
The advent of this innovation led to helmets becoming a popular item on the market. 
After that, many companies started manufacturing padding helmets, such as Roy Ritcher manufactured a helmet named Bell 500.
Obligation on Use of Helmets 
Over the next several decades, the popularity of helmets increased so much that more and more civilians began using them. Motorcycle helmets have since become a safety standard. 
Although by this time, helmets were widely accepted as the crucial safety requirement, it was not made mandatory to wear them. It was a complete individual's own choice to wear it or not.
In 1961, Australia became the first country to impose the obligation to wear helmets on the road. 
During the year 1966, the United States passed the Highway Safety Act, which made it mandatory to wear a motorcycle helmet or else a fine could be imposed. This made large masses use helmets.
The standard motorcycle helmets were introduced by the American National Safety department. 
Thus, many manufacturers were able to produce high-quality helmets that met many required standards.
Innovation of Full-Faced Helmets
In 1971, one of the most innovative motorcycle helmet manufacturers, Bell, introduced full-faced helmets.
These helmets were the best option for all-terrain riders. This was because they offered a secure fit for the head and face as well as being strong enough to protect the brain and facial structures from a blow, trauma, or fall.
Innovation of Dot Approved Helmets
In 1974, the United States the Department of Transportation (DOT)  made it a compulsion for manufacturers that helmets must be meet all Federal Motor Vehicle Safety Standard (FMVSS). 
DOT standards emphasized the ability of helmets to protect the head and face in any event of a crash accident. 
Following are the key features of DOT approved helmets:
A helmet should have a thick 1-inch inner liner of firm Polystyrene foam.
It must have a chinstrap and solid rivets.
The weight of the helmet must be around 3 pounds.
The design of the helmet must be German Army style.
DOT sticker certifies the approval. 
There was no doubt that helmets are life saviors, following the US other 45 countries also made it a compulsion to wear helmets.
Find out the type of motorcycle helmets police wear by clicking here.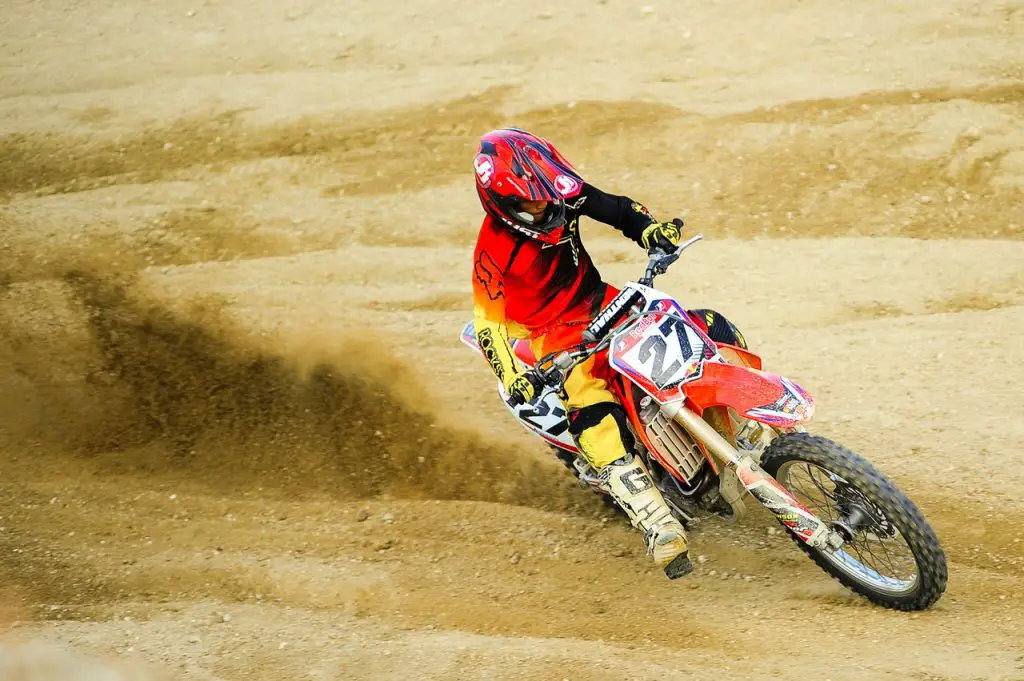 Today's Safe Motorcycle Helmet
Today's helmets are evolved into the best versions of helmets could be. They are made in high technology laboratories which ensure safety, comfort, and styles.
These are usually made of Carbon fiber and kevlar composites which are lightweight and comfortable. In addition to that, they have the ability to absorb shock, blow, fall.
It is mandatory for today's helmets to be DOT or ECE approved. These standards make sure that helmets have been tested and qualified for the strong resistance test.
Frequently Asked Questions (FAQs)
Why is the name helmet for helmets?
The word helmet is originated from the old English word Helm. which means head's protective covering.
When did California start to use helmets?
1992 was the year when California lawmakers made it mandatory to wear helmets.
What is the most used bulletproof helmet?
Legacy FAST Level IIIA Ballistic Helmet is the most used bulletproof helmet. 
Final Verdict
Now that we have reached the end of the article, we hope that you must have gotten a whole glimpse of how the helmets were invented and how they evolved into today's modern helmets. 
The history of helmets proves that they were invented mainly for safety purposes and till date helmets undergo a constant modification of their best version to provide safety, style, and comfort.
If there's anything further you would like to know, please drop a comment below. FIND OUT MORE on our website.