There's nothing quite like experiencing the American countryside on the back of a bike. The wide, open road takes you up winding mountains, along breathtaking coastlines, and through the tranquil countryside. But if you've ever gone on a long two-wheeled adventure, you know it's not all fresh air and sweet vistas. It's also rough roads, steep cliffs, and foul weather—all of which can take a toll on you and your bike. But this is definitely one of those things where the fun outweighs the peril, and as long as you put in some planning, you can count on a life-changing adventure for the books.
Long Rides Can Be Grueling
After a few hours on the back of a bike, you can expect to experience some soreness in your arms, thighs and, yep, your butt. Non-bikers are often surprised to learn what a serious workout riding can be, working out your muscles, joints, and lungs with every mile you log. Naturally, this can be a bit intense when you're cruising for hours on end, so you want to make sure you're in decent riding shape before you head out.
Prevent long-distance riding pains (and the inevitable butt fatigue) by investing in a gel cushion for your seat or rocking some padded pants.
Before you leave, spend a month or two strengthening the main riding muscles, including the biceps, shoulders, chest, thighs, and back.
Make small and large adjustments to your bike so that it's comfortable and perfectly sized for you. Adjust the handlebar height, footpegs, etc.
…and Boring
Like any good old-fashioned road trip, a motorcycle tour is filled with metaphorical peaks and valleys. You'll have your exciting jaunts through big cities, national parks and charming towns punctuated by hours of boring highway time. But, don't fret—look at the quiet in-between time as recharging miles to help you calm your mind and stay fresh for the more exciting legs of your journey. You can spice up those less-thrilling portions with the following tips.
Invest in some motorcycle helmet speakers so you can jam out and listen to music, the radio, or podcasts as you're cruising the countryside or highway.
Stock your playlists and podcast app with media to keep you happily engaged as you cruise. Make sure to download them in case you don't have cell service.
Cruising with a passenger? It makes things a lot more enjoyable if you can share the experience, so consider a rider-to-passenger communication system that lets you talk to one another and listen to the same media as you cruise.
Enjoy the tranquility. After all, in a world where we're constantly stimulated by screens all around us, this is a good chance to bask in the silence.
Things Can (and Will) Go Wrong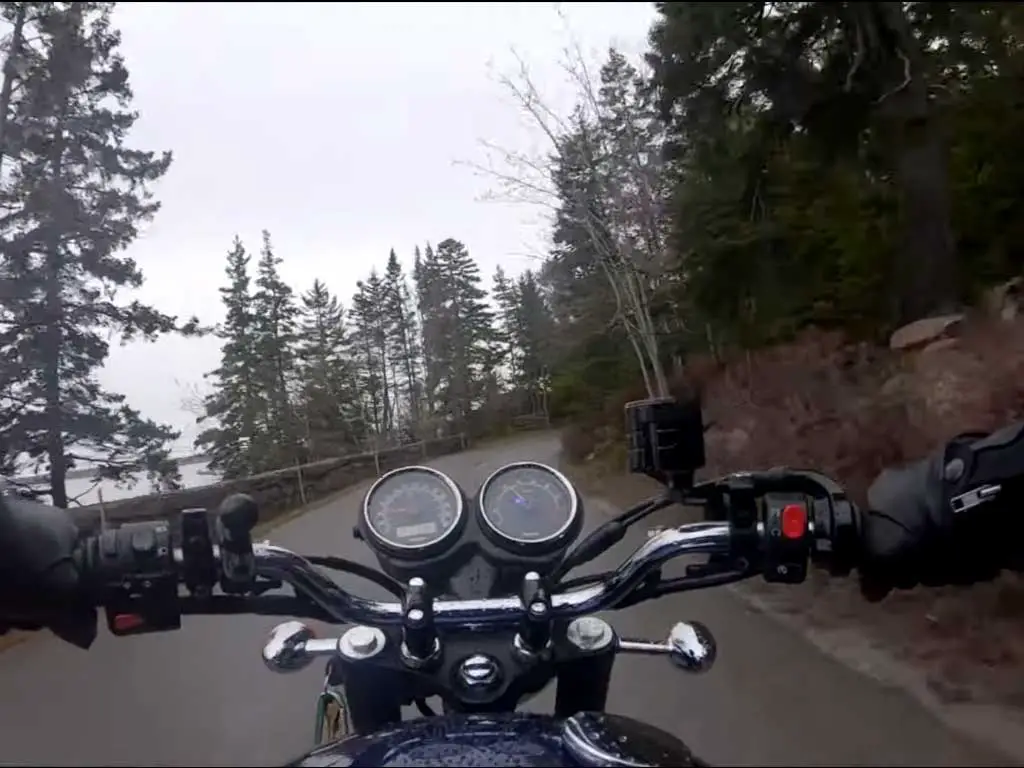 We aren't fatalists, but we are realistic! You should never embark on any long-distance journey without preparing for the worst. After all, a good road trip is one that takes you off the beaten path, but the beaten path often offers the comforts of auto parts stores, mechanics and gas stations every few miles. So, anything you can do to stay safely equipped in any terrain can save you lots of trouble.
Pack spare parts. It sounds like a challenge when you've definitely got no extra space to spare, but you'll be glad when you've got an extra fuse on hand.
Pack a toolkit. Sometimes your bike just needs a few minor tweaks—say, a tightening of a belt or a screw—for it to operate in its best shape. Keep a portable motorcycle toolkit on hand with wrenches, screwdrivers, and more.
Pack emergency gear. Most likely, you won't have to use it. Pack an emergency kit with a flashlight, blanket, emergency shelter, and flares.
Spring for the highest level of roadside assistance. Again, you probably won't have to use it, but it's an excellent safeguard to have, just in case.
Always make sure to leave someone back home a detailed itinerary, and check back often. Leave your lodging info as well as addresses and phone numbers.
Make Sure You're Rocking Top-Notch Gear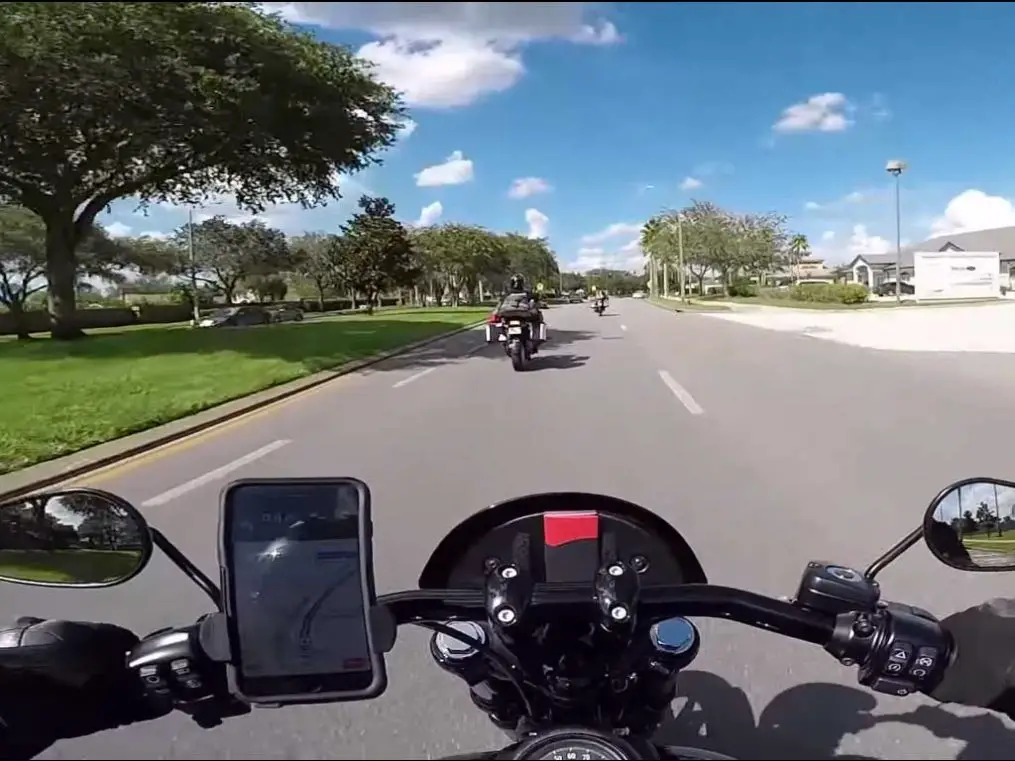 We're definitely followers of the ATGATT (all the gear, all the time) philosophy, and the open road is one of the most important places to practice it. Having the right gear is vital for two reasons when you're touring. It not only ensures that you're protected should you find yourself in an accident, but it also keeps you comfortable and focused on the road as you cruise.
If you don't live in one of the 19 states with a universal helmet law, you need to get up to speed about laws where you're headed. Our best piece of advice? Don't risk it—ride with your helmet on 100 percent of the time.
Make sure you select a helmet that fits well but is also properly certified. Look for helmets with DOT, ECE, and SNELL certifications.
Opt for pants, jackets, and tops with built-in body armor. This extra cushioning provides excellent abrasion and impact resistance in the event of an accident.
Above All Else, Trust Yourself, Your Body, and Your Bike
After you've logged a few hundred miles on your hog, you'll forget where you end and it begins. There's something so special about that feeling of being one with your bike, knowing where it stands every mile of the way, and being completely tuned in to every little sound, vibration, and sputter it makes. Make sure to trust yourself, your equipment, and your judgment entirely when cruising near and far, and don't be afraid to pull over or take it slow should things feel off. You can be sure you'll enjoy the ride and the wide, open road as long as you follow these core principles.